We've already said it before but we're going to say it again since it is still true, your senior prom is probably one of the biggest ever nights for you so far, so it's important that you can relax, enjoy it and have a great time with your friends, classmates and even your teachers! One of the most important things for your prom is to have an outfit that you love, but there are loads of other things besides that that can factor in to make your night a success. Obviously you've never experienced anything quite like your prom, and not even your Christmas dance can come close to it so it's important to not stress over it. If you are prone to being a bit anxious about big events going perfectly for you, then here are some handy tips to ensure that you have the most fun possible on your big night.
Firstly, be organised! This may sound like a no-brainer but when the prom committee starts to organise and ask about tables and such, chat amongst your friends and work out the best options for you. If you won't all fit at one table than split it evenly so that you everyone can enjoy their night, and be prompt with returning your table plan. The same mantra goes for pre-prom plans; get your limo booked as soon as you know who wants to take it and work out whose house you are going to meet at beforehand. Do this well in advance and you can avoid having to stress out at organising everything at the last minute.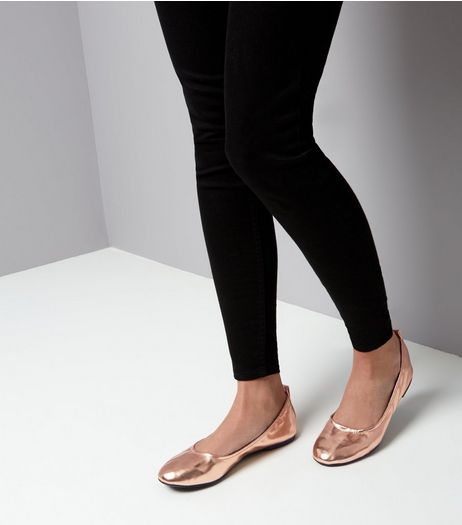 The next up is to be prepared for pretty much any eventually. Take any beauty necessities with you in your bag that you think that you will need; most venues will provide things like hairspray and make-up wipes in the ladies bathroom, but they're hardly going to have your exact shade of bronzer or eye-liner brand, so pop them in your bag. Another good idea is to pack a mini sewing kit in your bag – you never know, and even if you don't need it, chances are that somebody else might! Under this mantra of be prepared, you will also find that this will apply your shoes! If you suspect that your shoes might cripple you before the end of the night, then pack a pair of glamorous flats like the ones above from New Look in your bag so that you can slip into them later in the night to save your feet whilst still looking great.
And finally it's a given that basically everybody at the prom will be enjoying a tipple or two, but be wise and don't go overboard. You definitely don't want to be that person that everyone will remember for being a bit of a drunken disaster at the prom, so make sure that you drink plenty of water in between drinks to make sure that you stay well-hydrated, looking your best and in-control.